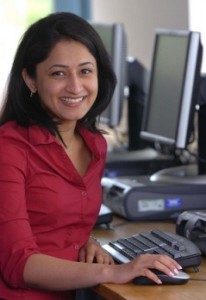 MIS Degree Jobs are growing in number due to the increasing use of technology in business. Management Information Systems is an area of study that focuses on the technology side of businesses. MIS Degrees are usually pursued by individuals who would like to have careers in business by working with computers.
There are many accredited, top ranking colleges that offer MIS Degree programs that lead to great MIS Degree jobs. The University of Texas in Austin gives students the option to pursue an MIS Degree, and the U.S. News & World Report ranked the school's MIS program third in the best business programs of 2010. The Massachusetts Institute of Technology also has one of the top MIS programs in the country, and students can choose whether they would like to get a degree on-campus or through distance learning.
Popular MIS Degree Jobs
IT Specialist: Information Technology Specialists work with computers most of the time. It is an IT Specialist's job to ensure that all of the computer systems and hardware are working properly. In some cases, IT Specialists may be called upon to help upgrade or completely re-build a company's computer systems. It is important for an IT specialist to know how to troubleshoot to resolve problems. IT Specialists can expect to make between $55,000 and $75,000 annually.
Database Specialist: Database Specialists work with large amounts of data that is stored in database software programs. Database Specialists need to have a great understanding of database systems and how they work. These types of specialists work with other technical employees to improve the system and make sure that the data can be easily found. Data Specialists are among the most popular choices for MIS Degree jobs and are sometimes are required to give tutorials to other employees on how to use the system. Entry-level salaries for database specialists range from $50,000 to $65,000.
Information Security Manager: An Information Security Manager's job is to make sure that all of a company's confidential and private data is secure. The Information Security Manager may be put in charge of a security team. The Information Security Manager sometimes must provide training to other employees to ensure that security policies are understood. It is the responsibility of the Information Security Manager to have a detailed recovery plan if anything goes wrong. Information Security Managers average around $80,000 annually, but can earn over $100,000.
Computer Programmer: A Computer Programmer must be able to write a variety of computer codes and sometimes could be asked to work on websites, making this one of the most crucial MIS Degree jobs. Computer Programmers must be able to problem-solve in order to correct errors in the most efficient way. Although Programmers mostly deal with software, they may be required to work with computer hardware as well. Computer Programmers earn anywhere between $35,000 and $80,000 a year, depending on the employer.
Technical Support Specialist: These types of specialists provide technical support to clients in a variety of ways. Technical Support Specialists usually communicate with clients via phone or through an online platform. Troubleshooting is a must-have skill for Technical Support Specialists, as they advise clients on ways to resolve problems. Technical Support Specialists make, on average, about $50,000 a year. Technical Support is a fast growing industry and is one of the most popular MIS Degree Jobs.