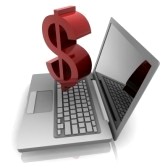 A cutting-edge and explosively growing field, Management Information Systems can be a promising education path for the tech-savvy, but before committing to a degree program, it's important to research the facts, such as career options and the typical MIS degree salary. A degree in Management Information Systems combines programming and computer science with business and management strategies, preparing graduates for careers in computer systems analysis, database administration and network administration. For problem solvers passionate about technology – not just for technology's own sake but for the solutions it can provide for people – an MIS degree is worth exploring. As ever-evolving computers and technologies continue to change the way the world does business, the demand for MIS degree graduates will continue to grow. In fact, the U.S. Department of Labor predicts a much higher than average rate of growth for the MIS field over the next decade.
In response to the increasing need for qualified graduates, a number of top-rated universities nationwide offer MIS degree programs. Unique MIS educational options range from the Rochester Institute of Technology, with its internationally recognized co-operative education program that enables students to graduate with paid real-world work experience on their resumes, to the University of Arizona's versatile double major in MIS and Operations Management. Students interested in the flexibility of distance education have options as well, such as Keiser University's MIS degree program, which can be completed entirely online, one class at a time.
MIS Degree Salary Details
A baccalaureate degree is usually the minimum requirement for a career in Management Information Systems, though the U.S. Department of Labor advises that candidates with a master's level degree may have an edge over other job applicants. Payscale.com reports that the median starting MIS degree salary for a MIS professional with a bachelor's degree was $43,839 in 2011. The typical MIS Degree salary varies from one industry to the next, with MIS Degree jobs in the finance and insurance or computer system design industries typically offering the highest wages.
MIS professionals work in various fields, including finance, government and education sectors. Businesses and organizations of all kinds use information systems at all levels, so MIS graduates can pursue careers in a range of industries, and can be found working under a number of different job titles.
As computer systems analysts, MIS graduates merge information technology with business to solve problems and create solutions. They design, develop and improve computer systems for businesses and organizations, with a focus on increasing effectiveness and efficiency. According to the U.S. Bureau of Labor Statistics, in 2010 the median annual salary for computer systems analysts was $77, 740. Analysts working in computer systems design earned the highest salaries.
Network and computer systems administrators organize, install and maintain computer networks for businesses and organizations. They work with mobile networks, intranets and data communication systems. As of 2010, MIS professionals with this job title earned a median MIS degree salary of $69,160, as reported by the U.S. Bureau of Labor Statistics. Network and computer systems administrators working in the systems design or finance and insurance industries tend to earn higher salaries than those working in government or educational services.
Database administrators use software to manage and maintain the critical information that businesses and organizations rely on. Whether working with financial records, medical records or customer shipping information, database administrators are responsible for making information available to users, while keeping it safe from unauthorized access. MIS graduates typically spend some time working as developers or analysts in their chosen industry before promotion to an administrator position. In 2010, database administrators earned a median annual salary of $73,490. Those in the computer systems design or finance and insurance industries earned the highest salaries.
To maximize earning potential, MIS professionals should focus on cultivating a strong understanding of their chosen field or industry, whether through work or internship experience in a relevant work environment, or through supplemental or elective coursework in college. Many MIS professionals also take continuing education classes to keep their competitive edge sharp. Information technology is constantly evolving, and keeping abreast of the latest innovations in the field can help you achieve a higher MIS degree salary.