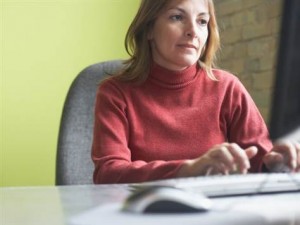 A degree in Management Information Systems, or MIS, is the study of several information components used by businesses to make long-range decisions. These components include technology, people and organizations, as well as the relationships between these aspects. Management information systems can become an increasingly important field to help businesses reach their financial goals. Those interested in a Management Information Systems degree should have an aptitude for computers, work well with other people and enjoy working with data and its analysis.
Who Would Be Interested In Management Information Systems?
People with a serious interest in computer technology and its ability to collect data that allows management professionals the ability to chart the future of their business are best suited to this type of degree. The degree has a broad focus not only on data, but the sources of the data, such as employee performance, sales data, marketing information and other aspects that affect business. A Management Information Systems degree allows graduates to work with highest levels of management to gather and provide this information.
What Do Students Learn By Getting A Management Information Systems Degree?
A number of different degrees are offered in Information Technology. The Management Information Systems degree, or MIS, combines computer technology with business management principles to collect and provide data for meeting information needs of businesses. The Computer Information Systems degree, CIS, focuses on programming, technology infrastructure and database management. The Electrical and Computer Engineering degree, ECE, focuses on operational issues in hardware and software, networking and other aspects of computer engineering.
Management Information Systems degree students often go on to pursue graduate degrees. The Massachusetts Institute of Technology, through its Sloan School of Management and School of Engineering, has one of the top ranked schools for Management Information Systems degrees. They offer a Systems Design and Management master's program. The program combines management technology and social sciences to provide an inter-cultural focus for solving management issues on an international scale. MIT's on-campus tuition is $73,000 for the 13-month master's degree program. The distance learning tuition is $98,000 a 24-month program. MIT prefers students with a science or engineering background but admits other degrees on a case-by-case basis. Loan programs are available.
The University of Arizona offers a Master's in Management Information Systems, MIS, and degree with concentrations. Their Eller College of Management does not require an undergraduate degree in MIS or computer science for their master's degree program but does require intermediate ability in computer languages, such as Java or C++. Courses focus on design and analysis of systems, data communications and networking, marketing, operations management and software design. Concentrations include entrepreneurship, business intelligence, and security and information. Tuition is $8,500 for 7 units. They do not presently have an online master's program. Financial aid is available.
Management Information System Careers
Those people with Management Information Systems degrees find employment as system analysts, consultants, database specialists and information security managers. Median income for those with a Management Information System master's degree ranges from $73,000 to $115,000, with higher-level salaries going to those with graduate degrees. The job outlook for those with a Management Information Systems degree is expected to expand 17 percent with the increased need for complex data for business planning. Students with a Management Information Systems degree can expect new avenues of opportunity to open up in the years ahead.