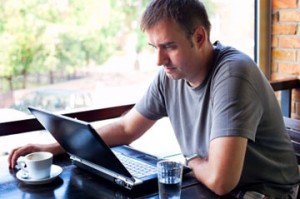 The study of Management Information Systems merges computer science with business savvy, preparing students for careers as IT consultants, business intelligence analysts, network administrators and tech support specialists, to name just a few.
Ranking the Top 10 Best Online MIS Degrees
MIS professionals use technology to develop and implement solutions for businesses, organizations and people. Given the field's technology orientation, it's fitting that a number of schools offer online MIS degrees. For degree candidates already working in the tech field who are ready to advance their education, online MIS degrees can provide a convenient and flexible route toward achieving career goals. If you're interested in learning more, start your search with the alphabetical list of programs below.
#1 – DeVry University
DeVry University's Master of Information Systems Management program can be tailored to meet individual career goals, with flexible scheduling and specialized degree concentrations. Students pursuing Online MIS Degrees choose from one of ten concentration options, such as Information Security or Project Management. The program can be completed in as few as 30 months of full-time study, and includes a capstone project emphasizing hands-on experience.
As of the 2012 academic year, total program costs added up to $37,175. DeVry offers financing options and scholarships to qualified students. New students interested in the Project Management concentration should consider applying for the Project Management scholarship.
#2 – Drexel University
A private institution founded in 1891, Philadelphia-based Drexel University offers Online MIS Degrees through its distance education program. Online students complete the same coursework as on-campus students, and graduate with a degree from a highly-rated traditional university: Drexel ranks among the top 100 national universities as listed by the U.S. News and World Report, and consistently scores high marks for innovation in the same publication's annual "Up and Coming Schools" list.
For the 2012-13 school year, the program's tuition rate was listed at $1,045 per credit. Fellowships are available to qualified students, and students affiliated with one of Drexel University Online's partner organizations are eligible for discounted tuition.
#3 – Keiser University
Students enrolled in Keiser University's Bachelor of Science Management Information Systems program complete all required coursework online, while taking advantage of Keiser's flexible class scheduling options. Keiser emphasizes a "one class at a time" approach, allowing students to focus on one accelerated-rate class per four-week period. New class sections start each month. Career-oriented class topics cover both the business and technology aspects of the MIS field.
Keiser University charges tuition and fees by the semester, rather than per credit hour. As of 2012, tuition was $7,392 per semester. Students taking less than a full course load will be charged on a pro-rated basis. Financial aid options are available to qualified students.
#4 – Northcentral University
Northcentral University offers online baccalaureate, master's and doctoral degree programs in Management Information Systems. Coursework is completed entirely online, with class sections starting weekly for flexible scheduling. Northcentral University specializes in a providing a highly individualized academic experience through its unique faculty mentored approach. Students take one-on-one classes with faculty mentors, all of who possess doctoral degrees and professional experience in their fields.
As of 2012, MIS degree tuition costs were $1,190 per class for the bachelor's degree program, $1,910 for the master's degree program and $2,380 for the doctoral degree program. Qualified students seeking Online MIS Degrees may apply for financial aid.
#5 – University of Illinois Springfield
The University of Illinois Springfield is a traditional university with a brick-and-mortar campus, but its top-rated Master of Science in Management Information Systems degree can be completed entirely online. In fact, for the 2012-13 academic year, approximately 75 percent of students enrolled in the program were online students. In the U.S. News and World Report's first-ever rankings list for national online programs, Illinois Springfield's MIS degree program ranked 27th in the country for "Teaching Practices and Student Engagement" and 49th in "Student Services and Technology."
As of 2012, tuition costs were $337.50 per credit. Financing options are available to qualified students.
#6 – University of North Carolina
The University of North Carolina Online enables students to complete Online MIS Degrees, following the same curricula as traditional on-campus students within the North Carolina University system and taking classes developed by regular faculty.
North Carolina residents can expect to pay an in-state tuition rate comparable to that paid by on-campus students for that academic year, which varies by program and campus. Students living outside of North Carolina may be charged a higher rate. Financial aid options, including federal financial aid, are available to qualified students.
#7 – University of Phoenix
The University of Phoenix's Master of Information Systems program is designed for degree candidates who possess an educational or career background in information technology. The MIS degree curriculum requires the completion of 42 credits, including core classes on programming, database management and security and ethics.
In 2012, tuition for the program was $740 per credit, or $17,805 to $31,685 total. For eligible students, financial aid is available in the form of loans, grants and scholarships.
#8 – Virginia College
Virginia College offers a bachelor's degree in management information systems with optional specializations in computer programming, network engineering or database administration. The curriculum emphasizes practical, career-focused topics. Coursework takes place entirely online, allowing students to fit their studies into their own schedules.
As of 2012, the program costs totaled to $69,300. Loans and financing options are available to qualified applicants.
#9 – Walden University
Designed specifically for experienced information systems professionals who are looking to take their education to the next level, the Master of Information Systems Management program at Walden University requires completion of 33 credit hours and includes a capstone project. Students choose from one of six possible concentrations, with options including Health Informatics and IT Strategy and Governance.
As of the 2012-13 academic year, tuition for the Information Systems Management program was $810 per credit. Qualified applicants can apply for financial aid.
There are many options available for Online MIS Degrees; if potential students do their research and evaluate the pros and cons of each program, they are sure to find the perfect fit.